Duvet Covers & Inserts
There's plenty to love about the cloud-like softness duvets deliver. These billowy bed toppers are a delight to snuggle under, and you can find duvet covers in an amazing range of colors and styles to suit your taste.
Let's be honest, duvets can be a hassle — we knew there was a better solution. We decided to add the signature Beddy's twist to duvets. We've modernized the duvet cover by including a zip closure, inspired by the kind in our Beddy's sets, with easy-on, easy-off handling. Making your bed is a dream with our duvets!
What Are Duvet Covers?
There are two parts to a duvet: the insert and the cover. The duvet cover is the protective outer layer that encloses the insert to keep it in place and protected from normal wear and tear.
Duvet covers are a wonderful design element for your bedding. You can find duvets in any color of the rainbow, with countless patterns and materials for you to choose from when pulling together your bedding collection. (You can also have a few different duvet cover options in your linen closet that you can switch out with the seasons, or whenever you're in the mood for a design change.)
What Is a Duvet Insert
?
The insert is the inner layer of a duvet. An insert is typically made of a soft, high-loft material such as goose down, goose feathers, or a similar alternative, which is then encased in a protective fabric shell, typically made from cotton.
When making the bed, you slip the insert inside the duvet cover. The cover is then fastened shut with closures such as hidden buttons or ties in the same fabric as the duvet cover. The insert is removed when it's time to wash the cover; some inserts are too large to fit in certain washing machines, while others may require dry cleaning.
Why Choose Beddy's Zipper
Duvets
?
Our duvet covers and inserts offer you the same convenience, comfort, and high style as our other Beddy's collections. Here are some of the benefits of our duvets:
The L-shaped zipper creates a bigger opening on the duvet cover, making it easier to slip in the insert and then remove it when it's time to clean the cover.

Inside the cover, eight corner and side ties hold the insert securely in place.

The covers are made from downy-soft 100% cotton that is breathable and machine washable.

Our superior goose-down

duvet inserts

aren't just blissfully plush; they also help regulate temperature so you won't get too hot or too cold while you sleep.

Our chic, fashionable designs offer plenty of stylish options that also work well with items from our selection of

accessories

so you can create the bed of your dreams.
Discover how beautiful (and practical!) Beddy's duvet covers and inserts can be. Purchase each one separately, or get added value when you purchase both in one of our special Beddy's bundles.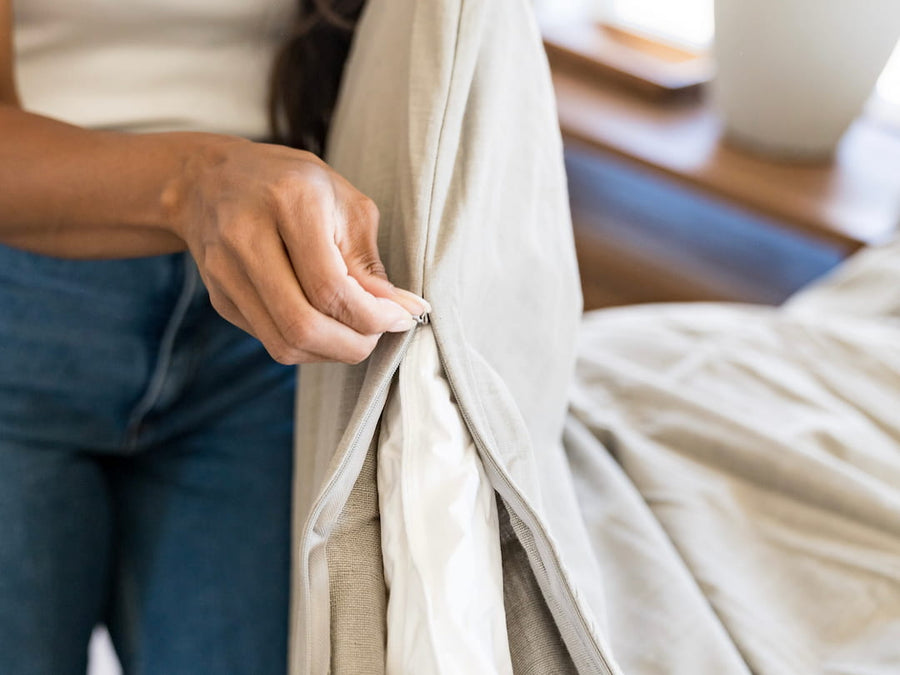 Invisible L-shaped zipper for easy assembly
Beddy's duvets and inserts are engineered to go together seamlessly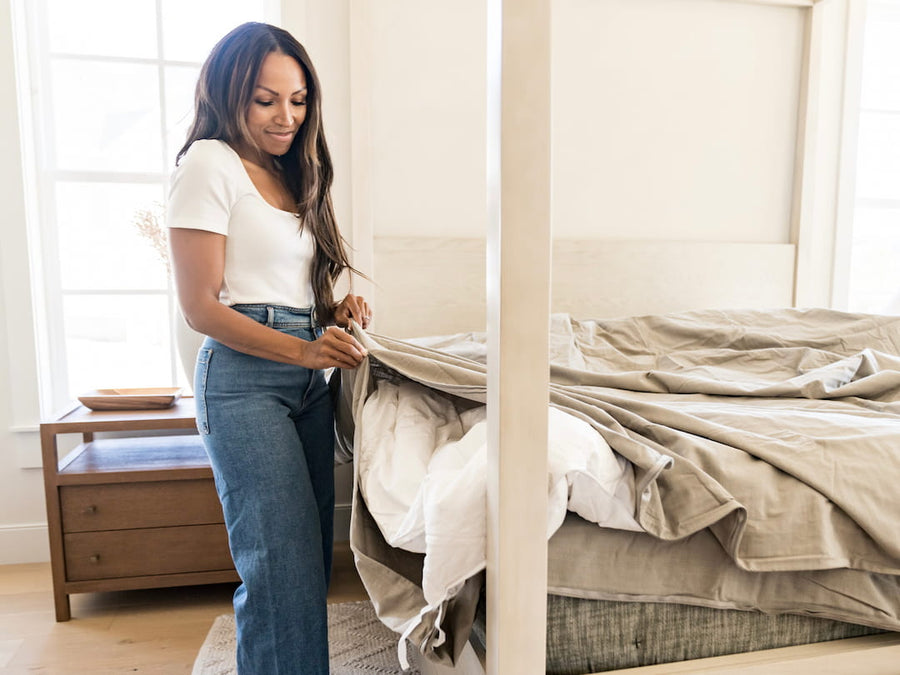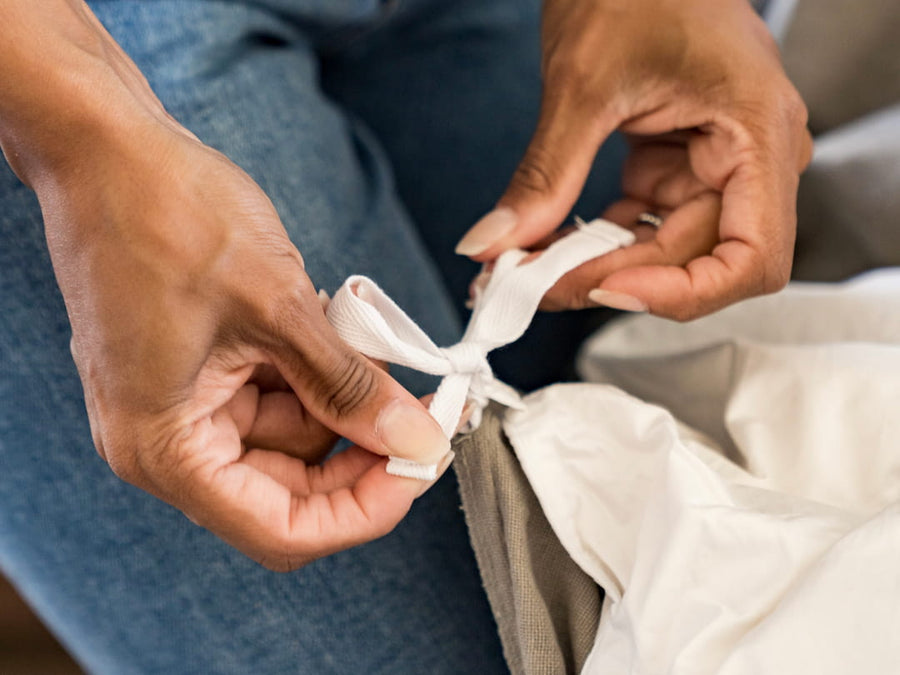 8 interior ties to hold duvet in place
Ultra-lofty for a high quality, luxurious sleep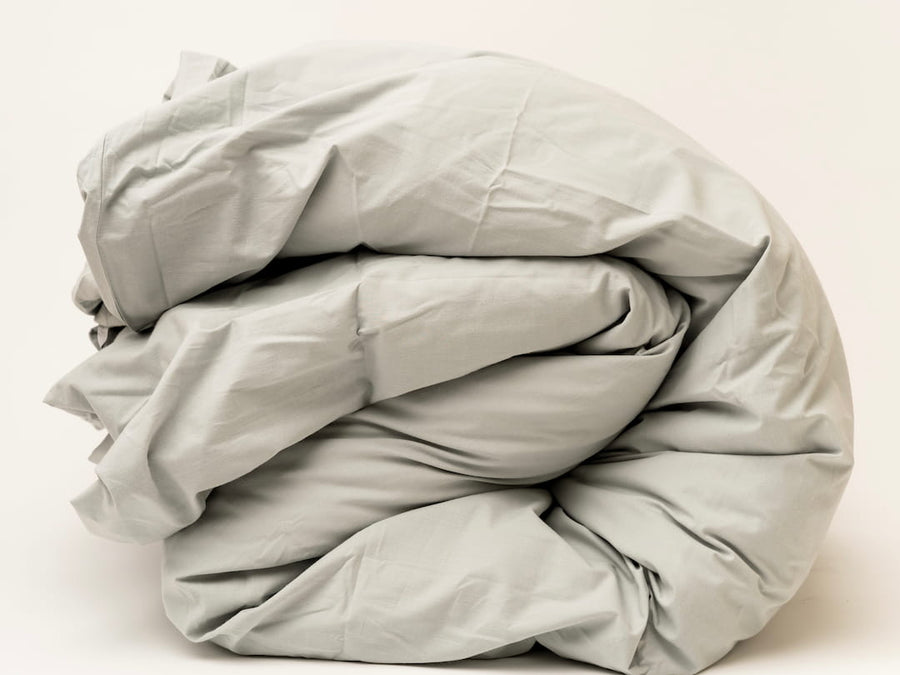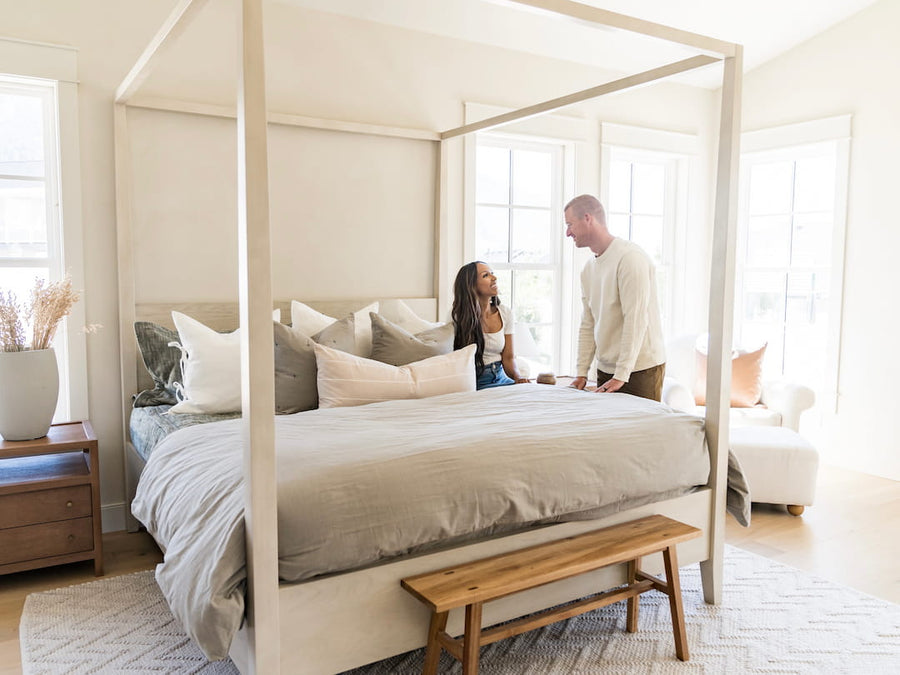 Neutral, core colors that pair perfectly with your Beddy's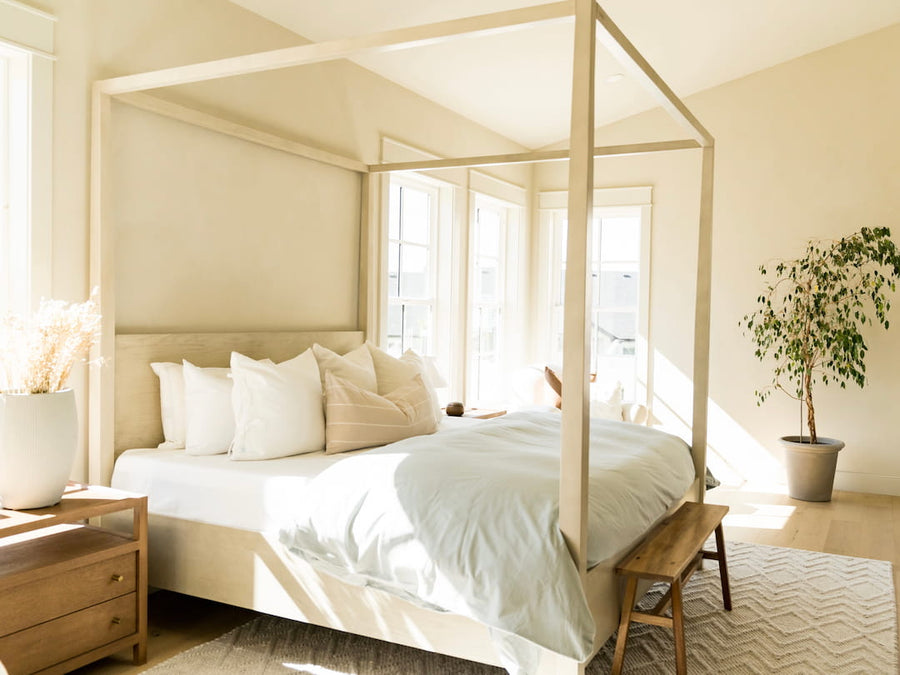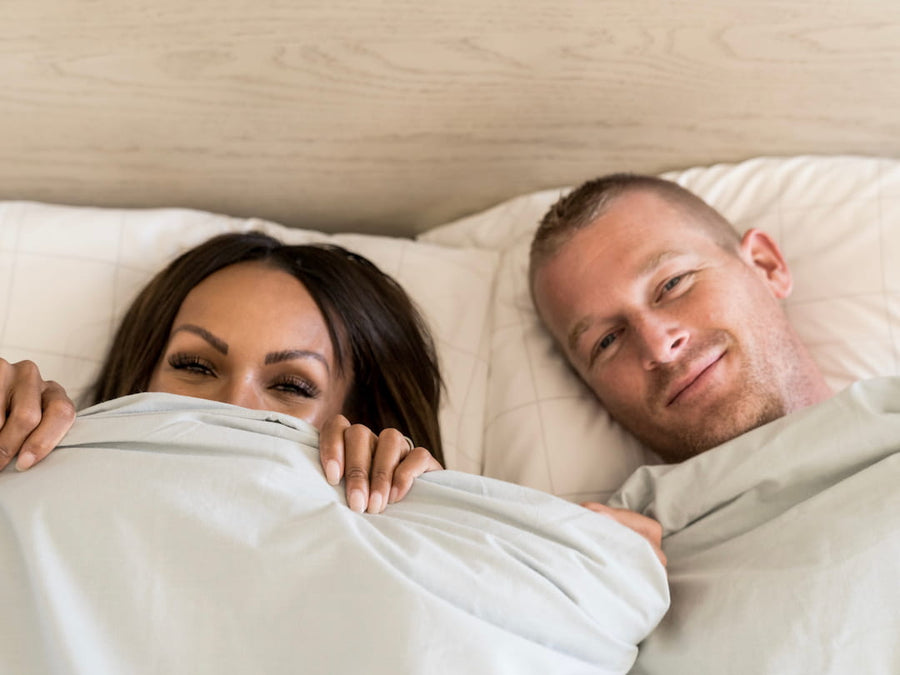 Ethically-sourced, highest quality goose down
Help regulate temperature